NEO ITA Guide
NEOITA Settings and Navigation
Place your mouse over each number feature to see the explanation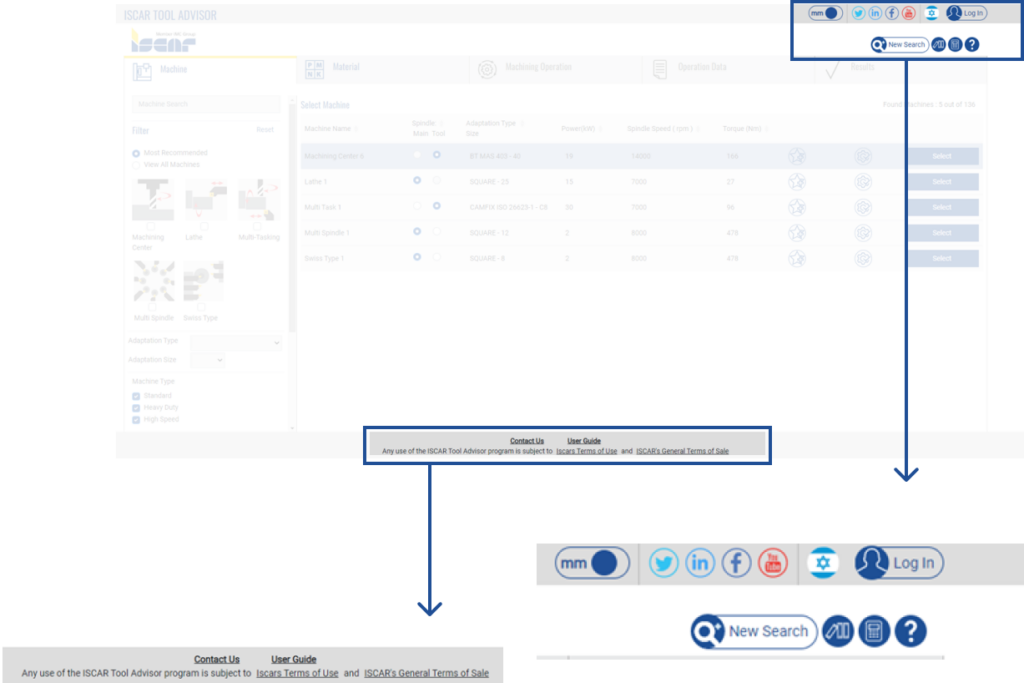 Measurement Unit Selection(Metric/Inch)
Country/Language Selection
Login for Custom Features
Detailed step by step user guide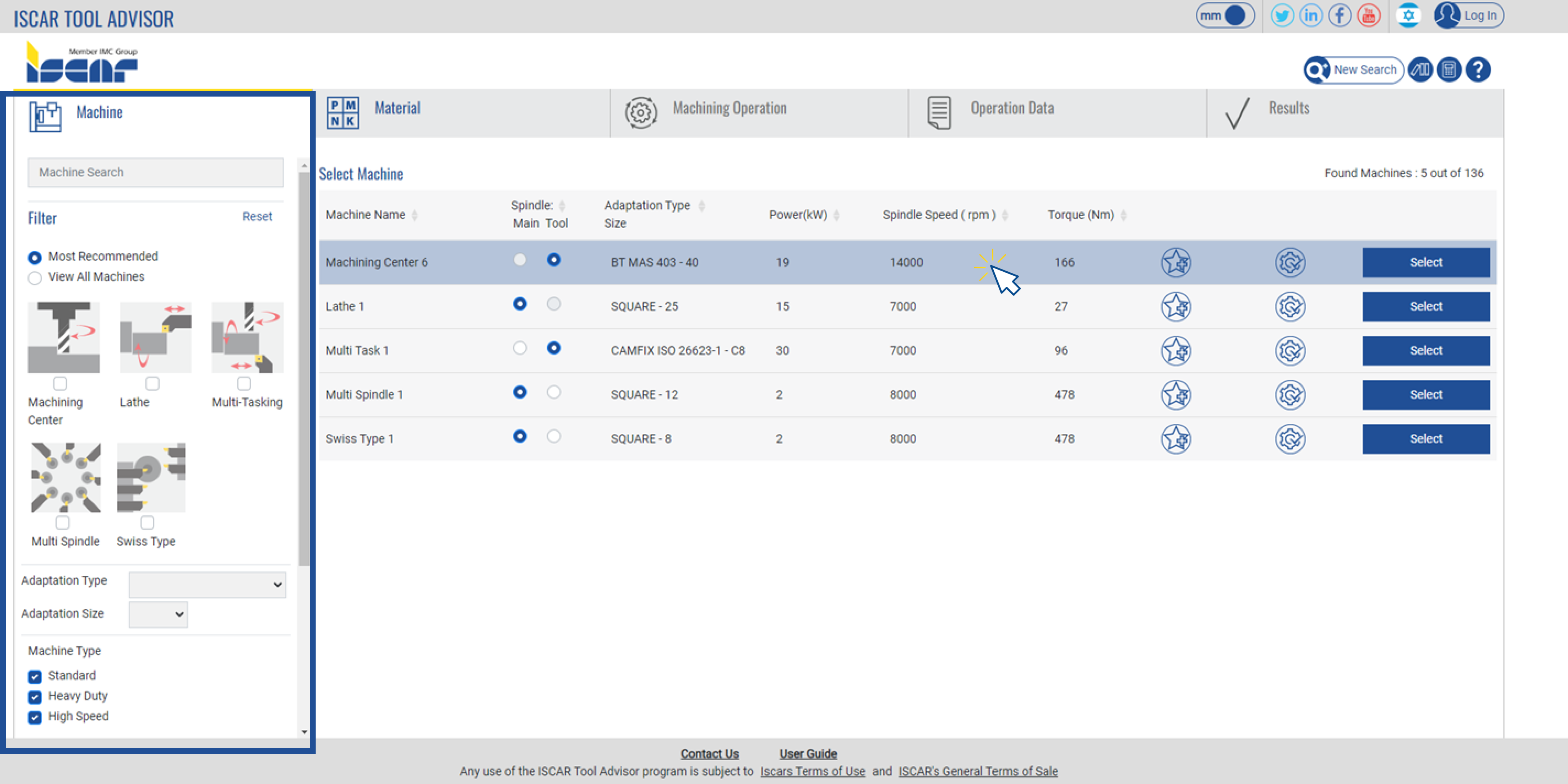 Filter Panel- select machine specification (type, adaptation, adaptation size and more)
Choose the main or tool spindle if applicable
Click on the row to edit machine specifications
Add the machine to your favorites
(logging in is required)
Proceed to the materials
tab with the current parameters
NEOITA Machine Page- Machine Parameters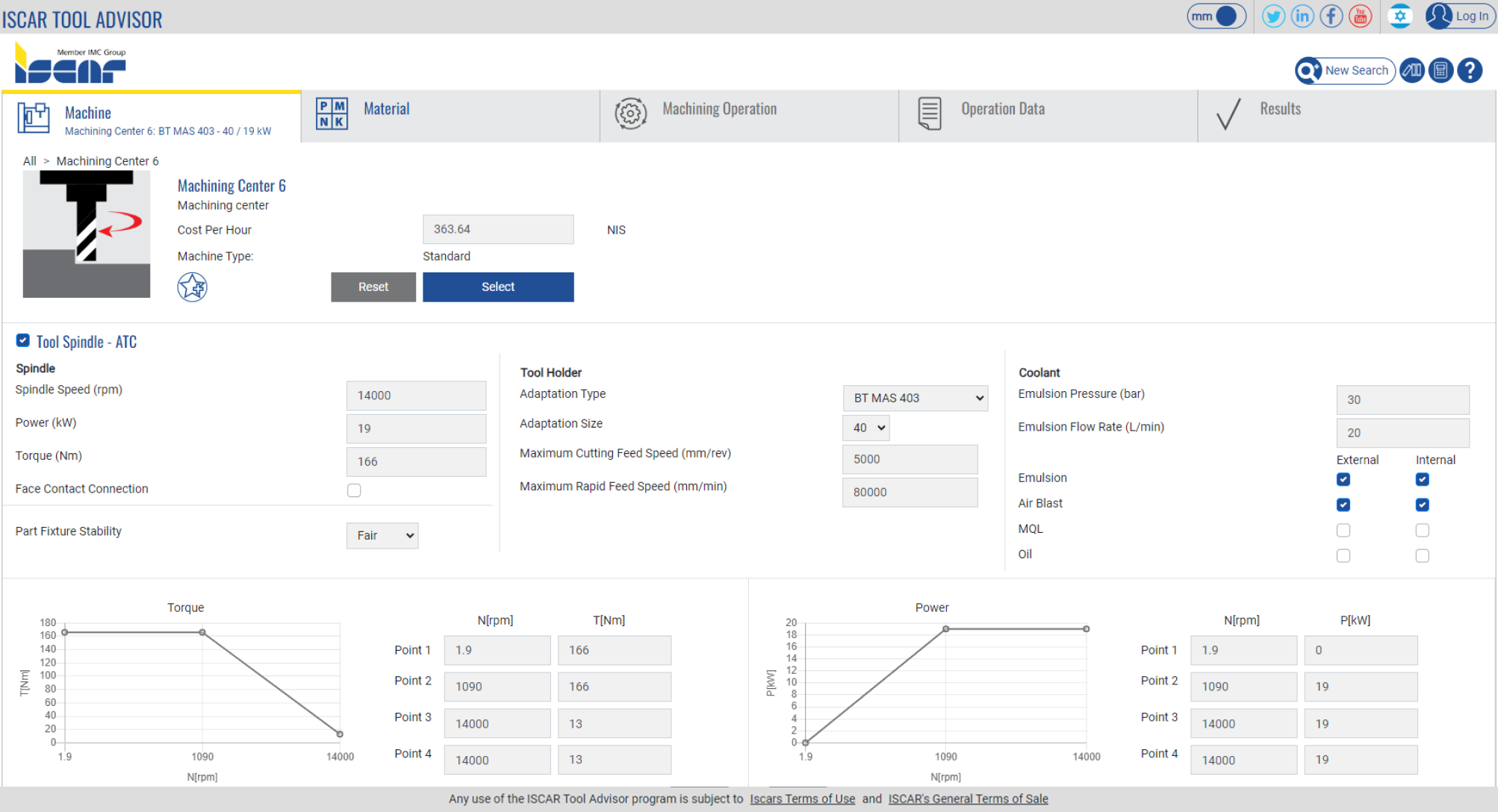 Modify the machine cost per hour, spindle, Power/torque graph, tool holder and coolant parameters.
In order to save the parameters, first add the machine to the "My Machines" list by clicking on the icon


Then, the save icon

will appear and clicking on it will save the parameters.
Click the "Select" button to confirm and proceed to the material tab.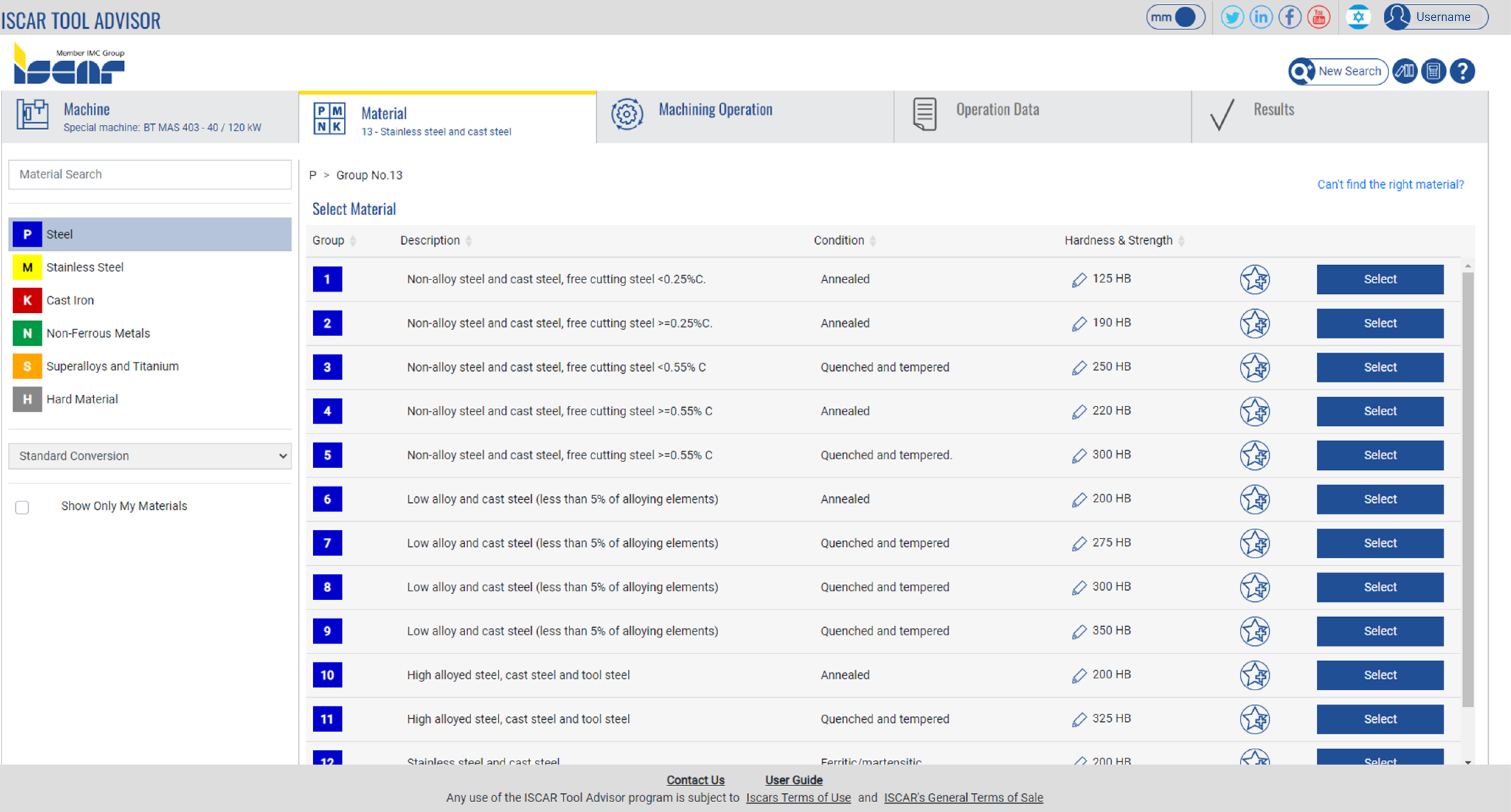 Select required material from the list- toggle between ISO P/M/K/N/S/H groups and select the material by clicking on "Select".
The materials can be filtered by standard type, material group or by the material search filed.
Materials with selected hardness can be saved with the "Add to My Materials" button

, Please note that logging in is required.
By clicking on the pencil icon

, an editing pop-up will appear with the option to edit the material hardness and strength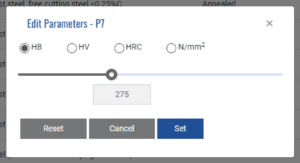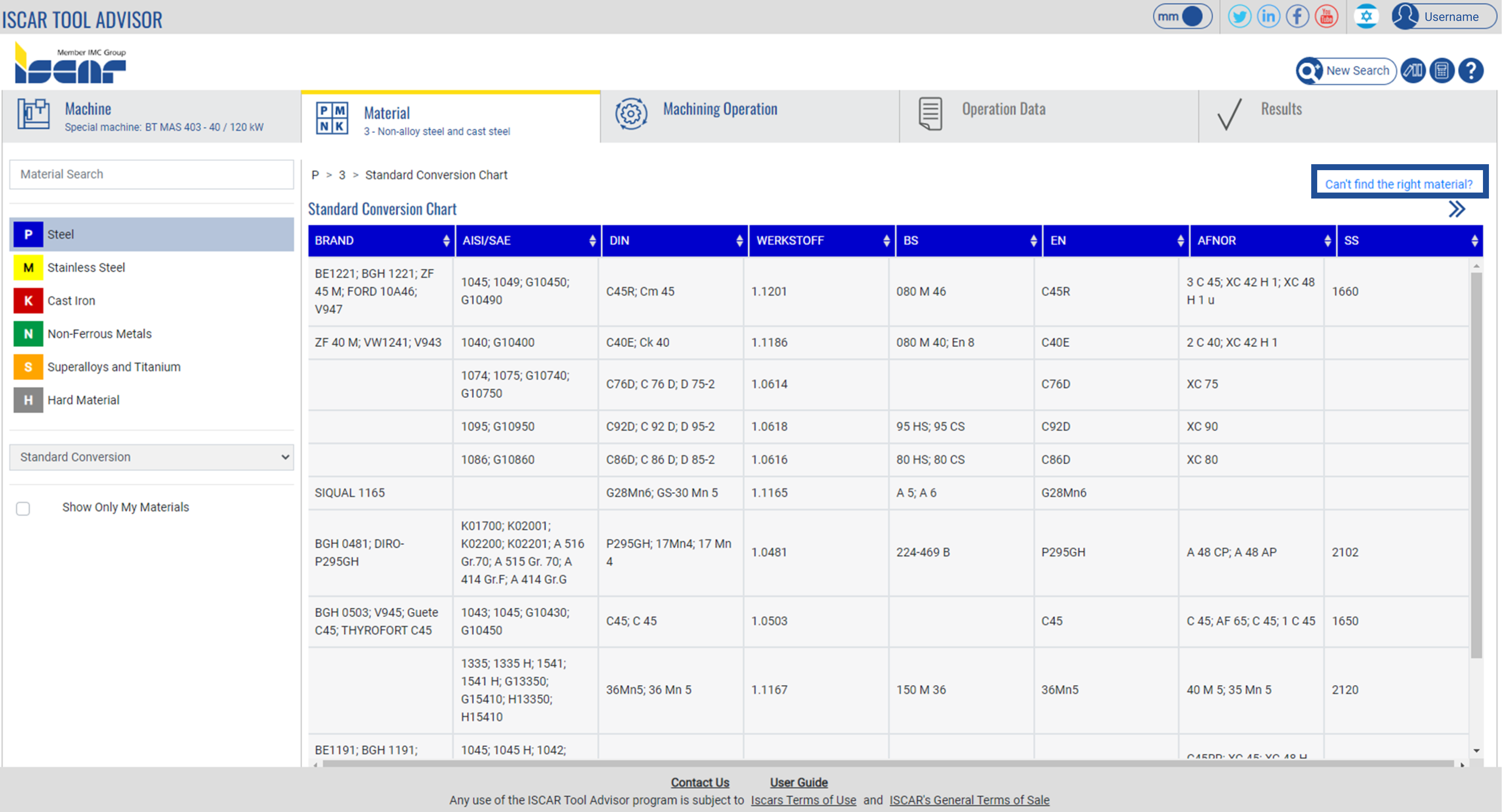 After clicking on the row, the standard conversion chart will open and the specific material can be chosen
Additional materials can be added to NEOITA database via "Can't find the right material" option.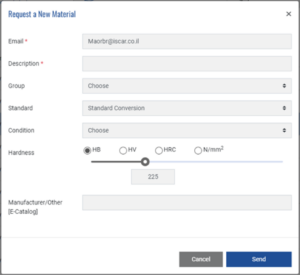 NEOITA Machining Operation Page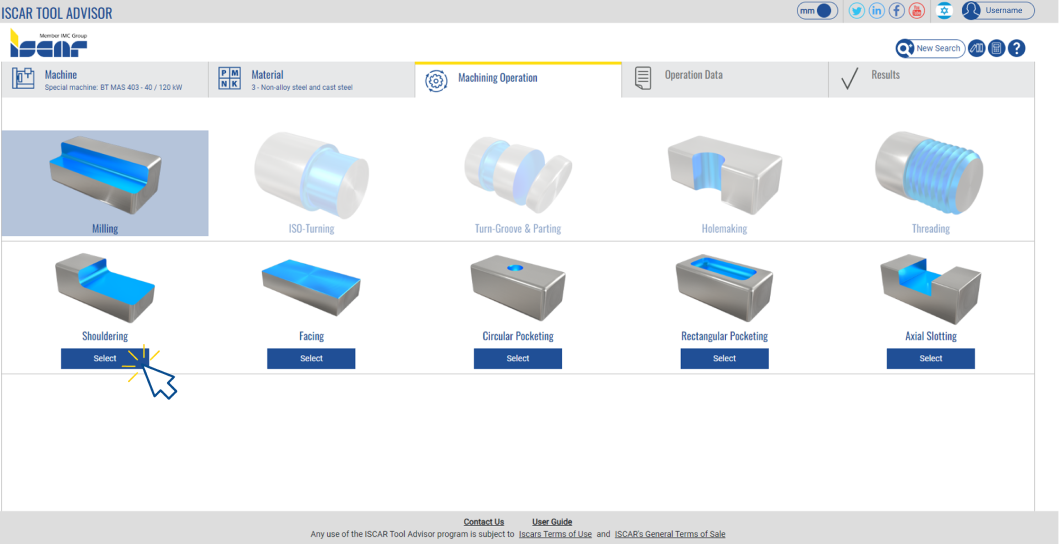 Select the required application type.
Please note: Application availability is based on the machine type and adaptation
NEOITA Operation Data Page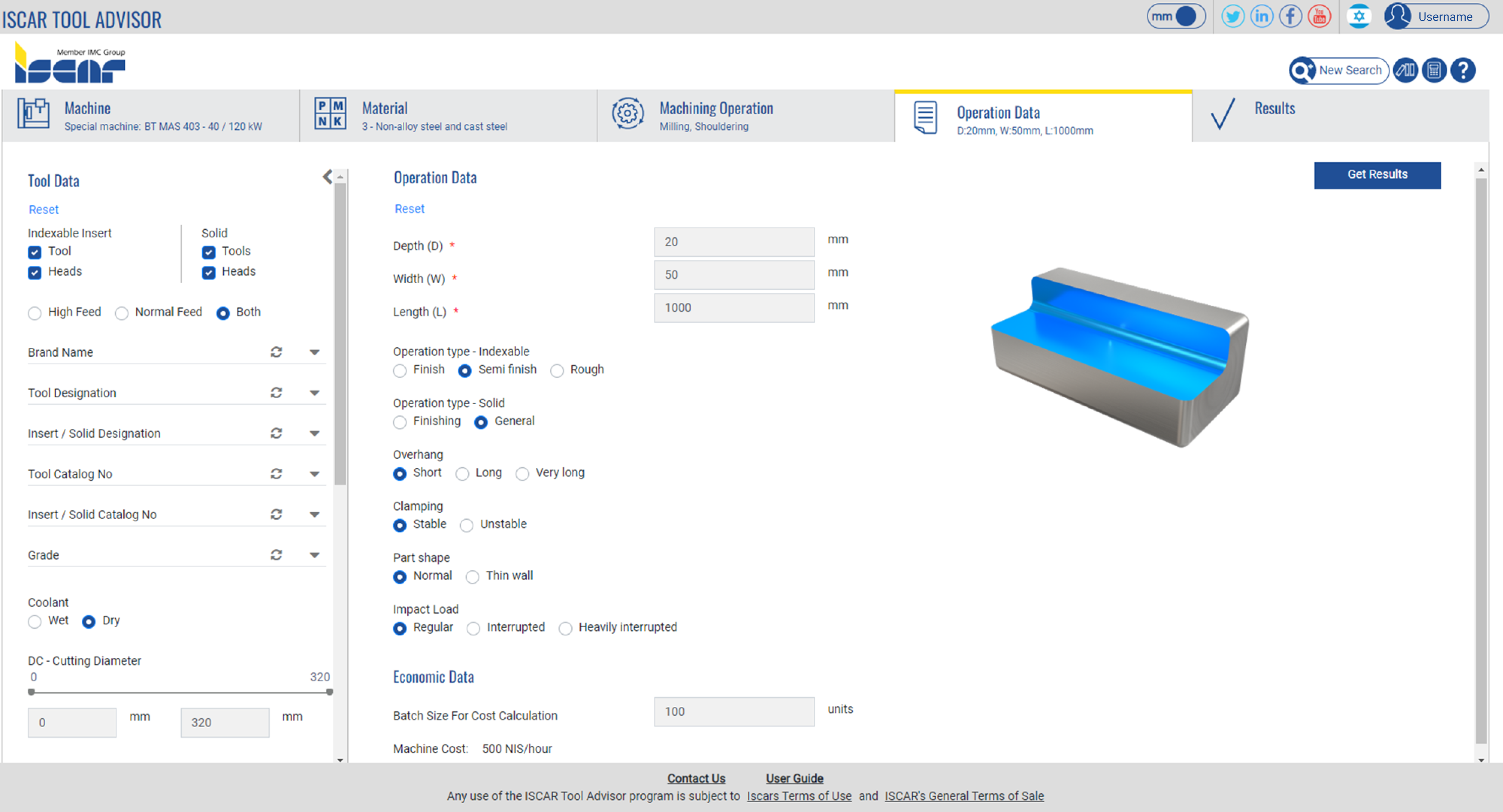 Filter request solution by various criteria (indexable insert, solid tool, brand name, catalog number, tool diameter,
no. of flutes, etc.)
Select application geometric features, machining type and production batch size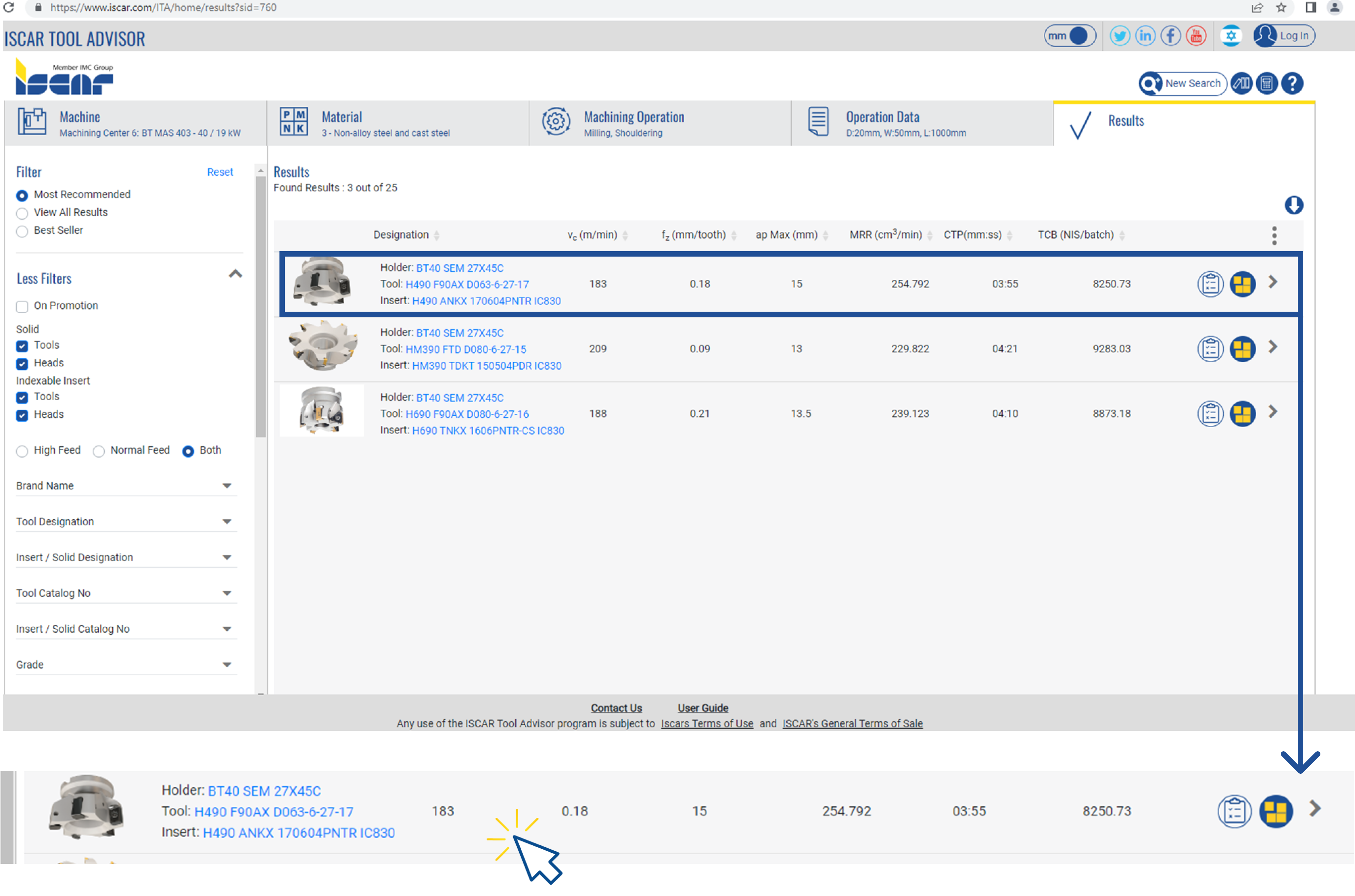 Filter Results-
Most Recommended - top 3 results
View All Results Available
Best Seller - sort all results by global best sellers
Advanced filters by different criteria
Results- shows applications
results that can be filtered
by different parameters (MRR, speed feed, etc.)
Select parameters from the list to compare each solution
Download results in PDF format
Links to the products on ISCAR E-Catalog
Stock availability-
review the selected
solution stock on
ISCAR's main
logistic centers
NEOITA Solution Result Information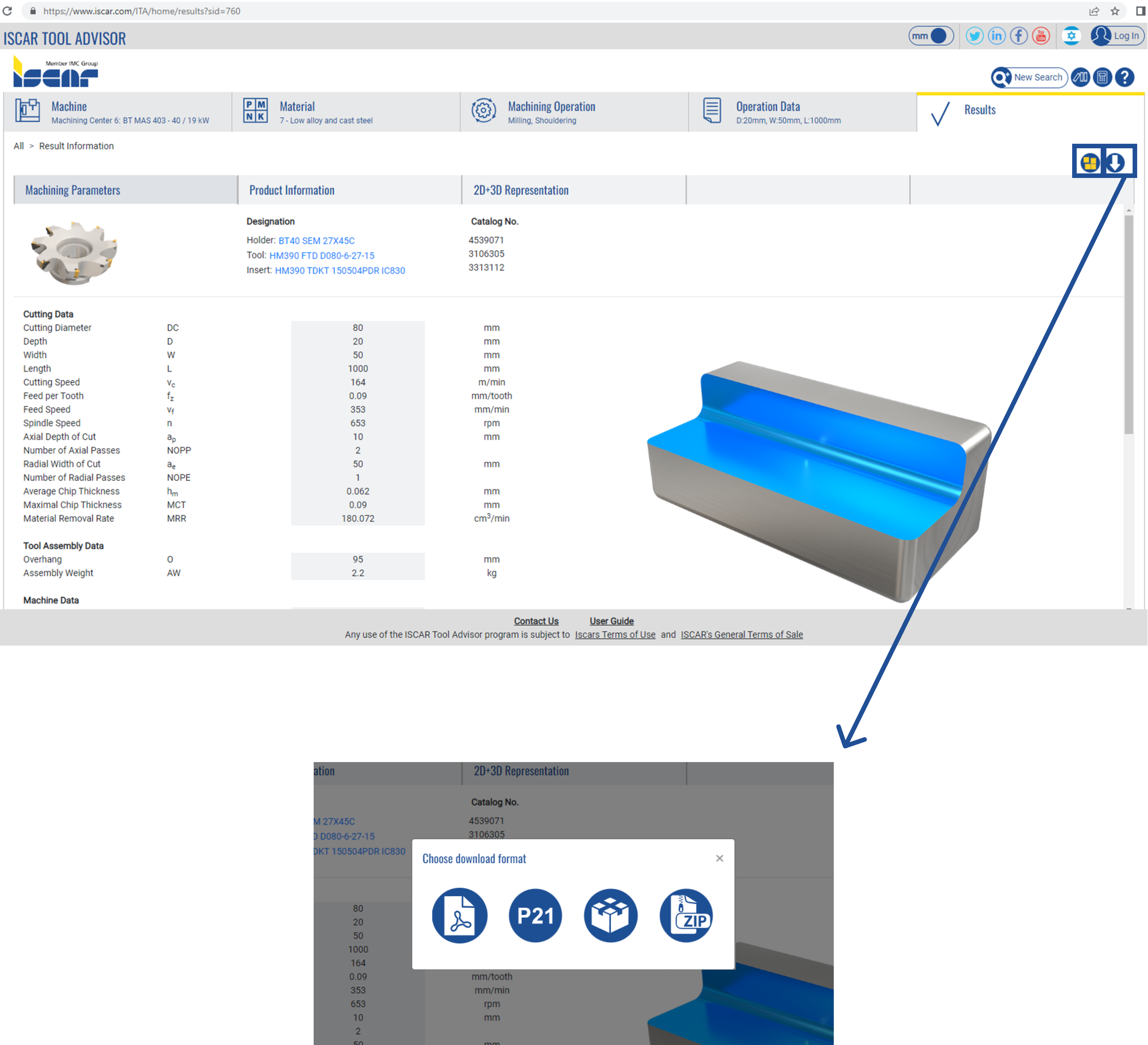 Create Assembly - Create a 2D/3D assembly on ISCAR's eCatalog
Download Results-
Export the results as a
PDF file/ P21/ File Package/ ZIP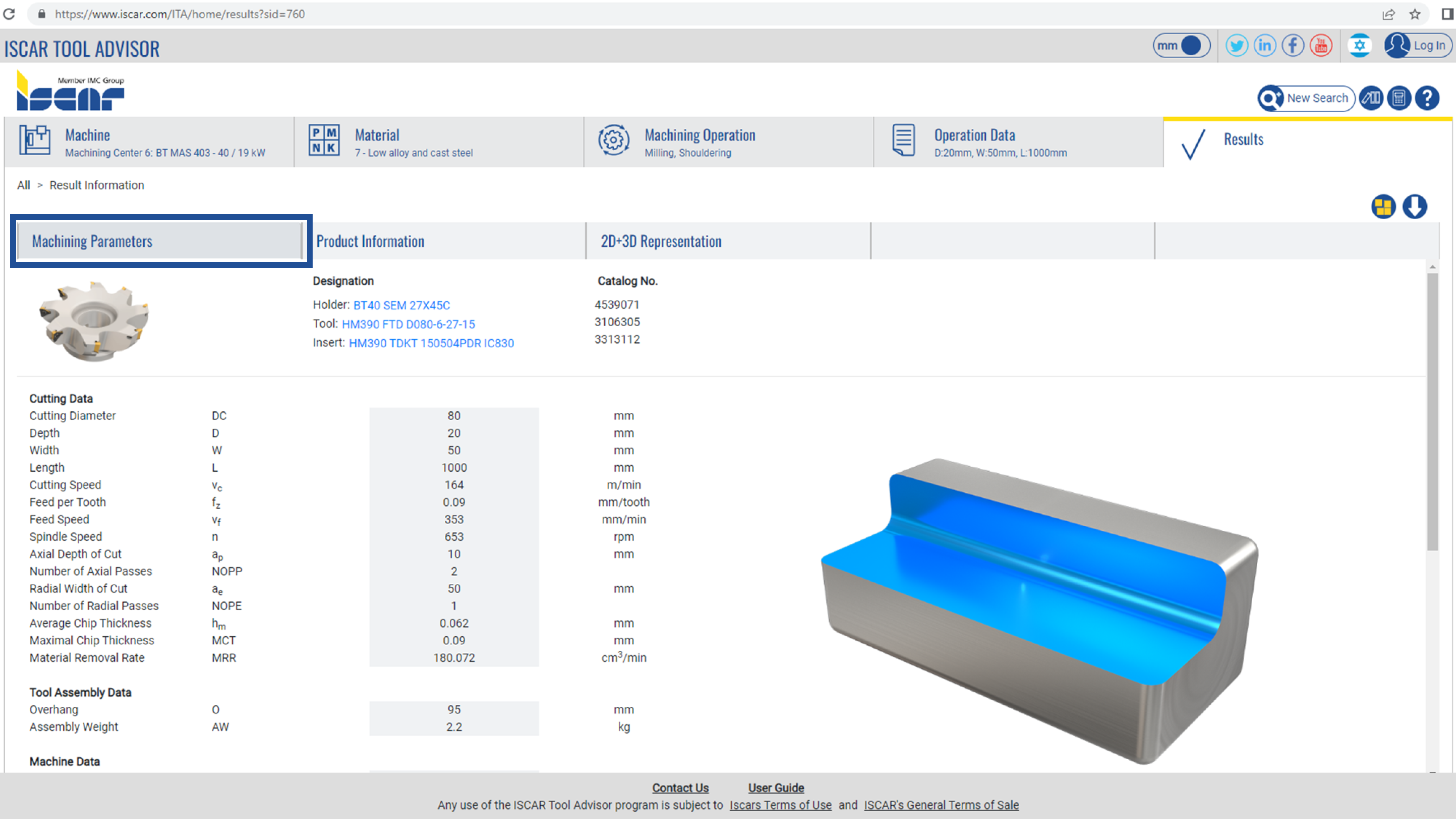 Machining Parameters– displays the machining parameters:
Cutting Data: Summarized machining strategy.
Tool Assembly Data: Overhang and weight information.
Machining Data: Review different machining forces.
Time and Cost: Summarized implementation cost and projected tool life.